Description
Read and Listen to the Bible in Moroccan Dialect. Discover the Bible in a new Way
Every year Christians all over the world celebrate a memory dear to them, which is the birth of our Lord Essah the Messiah, so would you please answer my question?
Christ was not merely an ordinary person like others, but He was the Holy One sent from God, whom God promised to send long ago.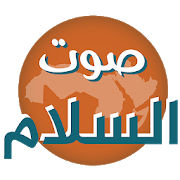 Description
SawtAlSalam is a radio app which provides online streaming of Arabic Christian programs and songs around the clock for you to enjoy.
More Articles ...