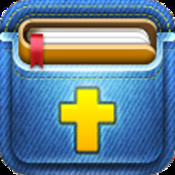 PocketSword is a Bible Study app for the iPad, iPhone & iPod touch (iOS 3.0 and above) that is built upon the powerful SWORD backend developed by the CrossWire Bible Society.
One-day seminar presents the Islamic faith from a Biblical point of view and relates the Gospel to Muslims against the background of their own beliefs. Next seminar is held in Weston, MA 02493 on May 2nd 2015.
Can you accurately and objectively answer the questions:  "Of the various and differing religions of the world, which one is the most correct or truthful?"
My friend, I must admit that I've never heard a debate on which religion is the most correct that I felt was fruitful.
More Articles ...