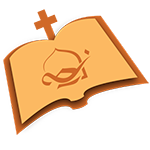 Description
Arabic Bible Resource Center for Expository Commentary, Topical Search, Cross Reference, Bible Reading, and more.
This app is designed for Android Phones only version 4+.
Arabic belongs to the Semitic family of languages, which also includes Hebrew, Syriac, Aramaic, and several languages of Ethiopia, such as the Amharic and the Tigrinya. Arabic and Hebrew are the only Semitic languages that are still used today both in their writing and speaking forms.
We can find in the Bible the perfect example of how women should be treated. Through His various encounters with women, Jesus demonstrated how God wanted women to be honored and cared for. My dear lady, let me show you some of Jesus' great acts of love which were recorded in the Bible so we can learn their great lessons for our own lives.
More Articles ...