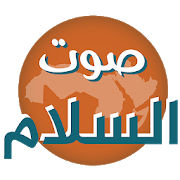 Description
SawtAlSalam is a radio app which provides online streaming of Arabic Christian programs and songs around the clock for you to enjoy.

Description
Read, listen and search the Word of God. Discover the Bible in a new Way! Injeel Audio App offers synchronized text and audio that will enrich your reading of the New Testament while listening at the same time.

Description
The Bible is the word of God and is powerful and life changing. The promises of God start with 2 Timothy 3:16 when God tells us that all Scriptures in the Bible are inspired by God. With this promise of God in hand we can
More Articles ...